Video Marketing Services
Video has the power to engage and hold the attention of your customers like no other type of content. We can help you produce video marketing campaigns that reach your potential customers where and when they're buying.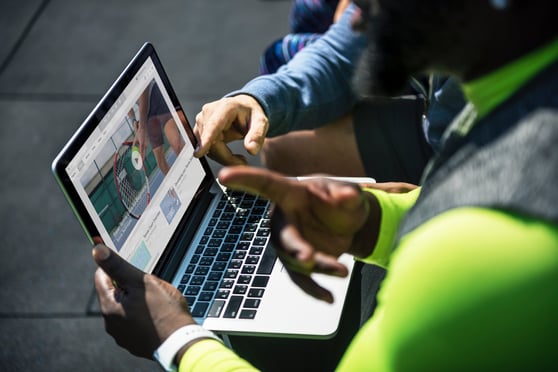 Scale client acquisition
by generating 100x more content with an AI version of you.
We help high-ticket coaches, consultants and course creators achieve superhuman output — by creating and leveraging their own custom-trained AI model to scale content output, organic impressions, lead generation and income in a fraction of the time.
Create and train AI versions of

you

that can work 24/7 and do multiple jobs at 100x the content output of a human
Automate your AI model to help bring in leads, lower customer acquisition cost, engage with community and retain clients
Connect with other creators in the YouAI community who are refining and expanding their AIs to scale revenue and increase net profit
Stop avoiding video marketing and jump in
Afraid that you don't have the right tools, you don't have time, or you can't afford video marketing? Think again. If you haven't started to include video as part of your marketing and advertising strategy, you can bet your competitors have!
Professional filmmakers not required
While you may need to learn a few things to get started, not all of your videos need to be high production. Sometimes all it takes is a quick how-to-video or behind-the-scenes shot captured on your smartphone to give your customer what they're looking for. And with the power of AI, short form videos can be produced in the a fraction of the time.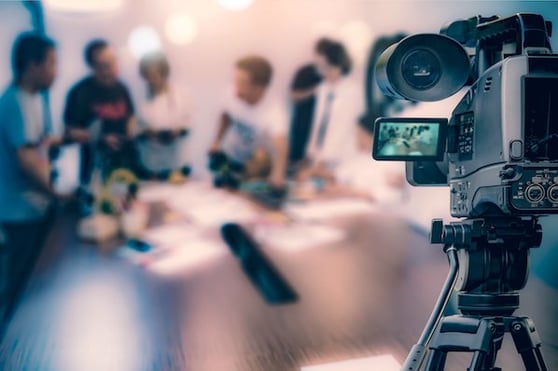 Even small businesses can make a big impact
Just because you don't have an in-house production team doesn't mean that you can't do video marketing well. Our clients take advantage of our world-class, cost-effective video production and marketing capabilities so that you can create great looking videos and stay on budget.
YouAI uses the power of A.I. to scale lead generation
YouAI is a video marketing agency that helps Coaches, Course Creators and Consultants exponentially multiply their short form video distribution in a breeze without any technical expertise, using the power of AI.
Did You Know?
You already know that video marketing is rapidly becoming the must-have component to every digital marketing strategy, but here's why it matters:
88% of brands are dedicated to spending more on video campaigns in the future
Video marketing increase user understanding of product or service by 95%
78% of businesses say they received more traffic after implementing videos in their content strategies
52% of marketers say video is the type of content with the best ROI
We do more than just Video Marketing
Having an effective video marketing plan is just one component of your digital marketing strategy. You wouldn't try pitching a tent with one pole; the same goes with digital marketing. If you want to see results from your digital efforts, you need to think beyond your videos.
FULL SUITE OF DIGITAL MARKETING SERVICES
Generate More Sales Leads
Generate quality leads that are more likely to become your customers.
GET MORE LEADS
Build Brand Awareness
Get found by your customers and build more awareness about your services.
EXPAND YOUR REACH

Grow Your Online Reputation
Turn your customers into your brand loyalists and biggest fans.
GROW YOUR FANBASE

Drive Traffic with YouTube, Facebook and Instagram Video Ads
Transform your reels and videos into a lead generation machine for your business.
UPGRADE YOUR ADVERTISING
Let's talk video marketing
Book a call with one of our Experts, we look forward to chatting!
Join the next generation of video creators using YouAi to scale lead generation and client acquisition.
YouAi is a video creation system that helps Coaches, Experts and Course Creators exponentially multiply short-form video distribution in a breeze without any technical expertise, using the power of AI.